A mention of the iconic King of Prussia Mall and it evokes many different memories for those who have roamed its halls and shops over the past fifty five-plus years. From the earliest days of the mall through its present incarnation the stores have come and gone…but in this section we relive the "good old days" at the mall by revisiting a Plaza classic. The Children Of Eng.
The Children Of Eng
The year was 1966. The King of Prussia Plaza was now in its fourth full calendar year of existence. Well established, the Plaza was anchored by E.J. Korvette's, John Wanamaker's and J.C. Penney's. Gimbels was about to open (May 2) along with the ambitious move to partially enclose the mall for facilitating a more amiable shopping experience. Mall events continued unabashed. Stores abounded.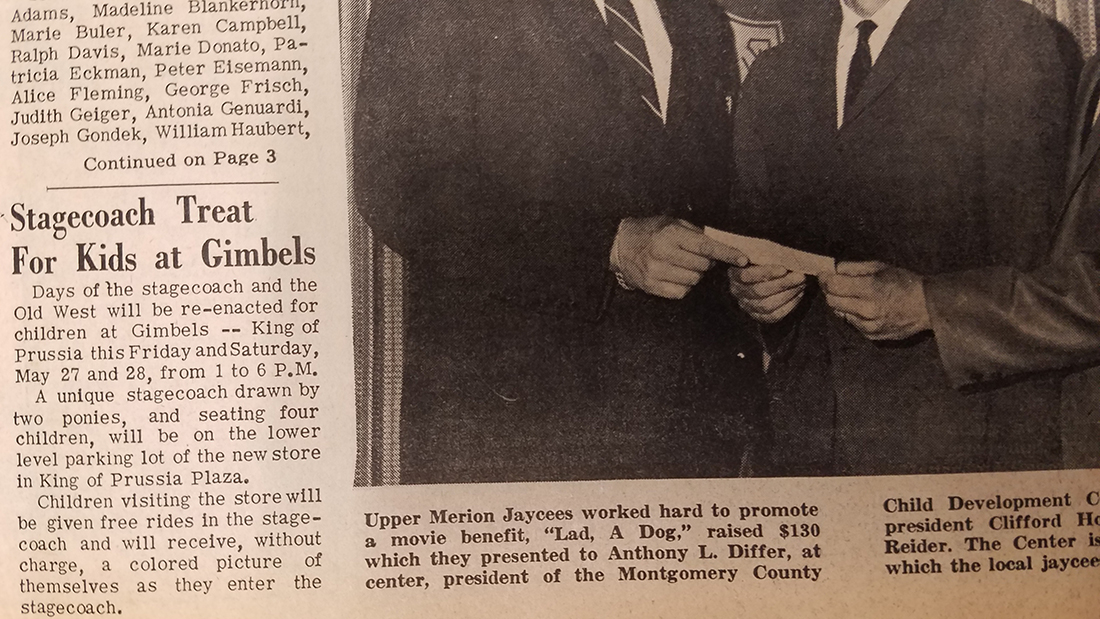 In June of 1966, a Chinese couple named Jee and May Eng opened a retail store on the Promenade Mall section of the Plaza. In the summer of 1967 they introduced an innovative kiosk located on the inside lower level of the Plaza.
Children Of Eng was named by Jee and May in honor of their three children-Kathleen, Kenneth and Christine. Jee emigrated from China. His grandfather was an exporter in Hong Kong. Jee's father took care of the importing in Philadelphia. When the import/export business dried up Mr. Eng focused on other opportunities and the children grew up in Reading, Pennsylvania.
Moving forward, the Eng's (Jee and his bride May) settled down in Gulph Mills, Pennsylvania on Gypsy Lane with their children. Jee saw an opportunity to capitalize on the growing Plaza. He introduced Children Of Eng to Upper Merion Township. Children of Eng specialized in oriental art and gifts, selling jade, ivory, wood carvings, semi-precious stones and occasional pieces in teak woods.
Jee Eng was a visible presence in the Plaza throughout the years. He was a member of the Board of Directors of the King of Prussia Plaza Merchants Association. Children Of Eng had a long tenure in the King of Prussia Plaza, existing until the mid-1980s.
References
King of Prussia Courier, March 23, 1967, courtesy of Radnor Historical Society
Eng family from Facebook group "You need to know that we're from KOP and it's more than just a mall."